New York | Austin | SAN FRANCISCO
Data-Driven Public AffairS
What we do: Moneyball, not gut feel
We take a systematic approach to public affairs, corporate reputation and crisis management. Our process is built on a foundation of data, which we gather from public sources and through opinion research and behavioral analysis.
Put another way, we combine insights into people's beliefs with knowledge of their actions to inform recommendations on strategic communications, reputation management and campaign strategy. When the situation calls for it – as it often does – we embed an advisor or team to help our clients execute and manage the plans.
our Approach
We apply the strategy and discipline of a political campaign to help our clients achieve their goals. Our process involves:
Assessing the situation
Establishing clear objectives
Identifying and understanding the audience we need to address
Developing and refining messaging
Prioritizing channels for engagement, including earned and paid media, digital and in-person engagement with influencers
Executing on the strategic plan with close attention to detail
Our Work
We support companies and organizations confronting a wide range of challenges, but some of the engagements we work on involve the following.
Generating local support: An organization hopes to win government approval for a new initiative. A successful engagement involves shifting local public opinion in our client's direction. A multichannel campaign – based on research-tested themes and messages – is in many cases the most effective approach for achieving our client's goal.
Managing a crisis: A company is confronted with a pressing new problem or challenge – a negative news article or instance of mismanagement, for example. The most effective approach to crisis management mixes urgency and discipline with a measure of objectivity. In our experience, objectivity comes from data, which we set about collecting immediately.
Facilitating market entry: A company plans to grow in a market where it does not have a presence. Doing so requires an understanding of local attitudes toward the client's industry and brand – and a strategic approach that takes these views into account.
We believe intuition and experience alone are not enough
This underpins everything we do. So do the following guiding principles.
Putting Clients first
Nothing matters more to us than helping our clients achieve their goals. If our clients win, so do we. That's why we invest as much effort in developing client relationships that inspire trust and confidence as we do in developing effective strategies and plans.
Using Technology and Data
We believe evidence should guide strategy. A simple point, of course, but an important one. We have tools to understand public behavior and values with greater precision than ever before. We use technology to collect data and tease out the most useful information.
Uncovering the Why
Asking the right questions is central to understanding the values which underpin public opinion. Put another way, our research looks beyond the top line to uncover the "why" – why people hold certain beliefs and why they behave in certain ways. It is not enough to know who they plan on voting for or whether they buy toothpaste online or in-person. The underlying motivation is what matters.
campaigning without partisan politics
We are proud of our experience in politics and government, and we founded this company to reflect the round-the-clock intensity and discipline of a political campaign. But as a firm we operate without the bias of partisanship. Why? Because, in the current politically polarized environment, most opinion lies somewhere in the middle. Taking a non-partisan approach keeps us objective and allows us to develop and maintain relationships across the political spectrum. With partners and friends on both sides of the aisle, we can offer more diverse strategies and insights than most public affairs firms.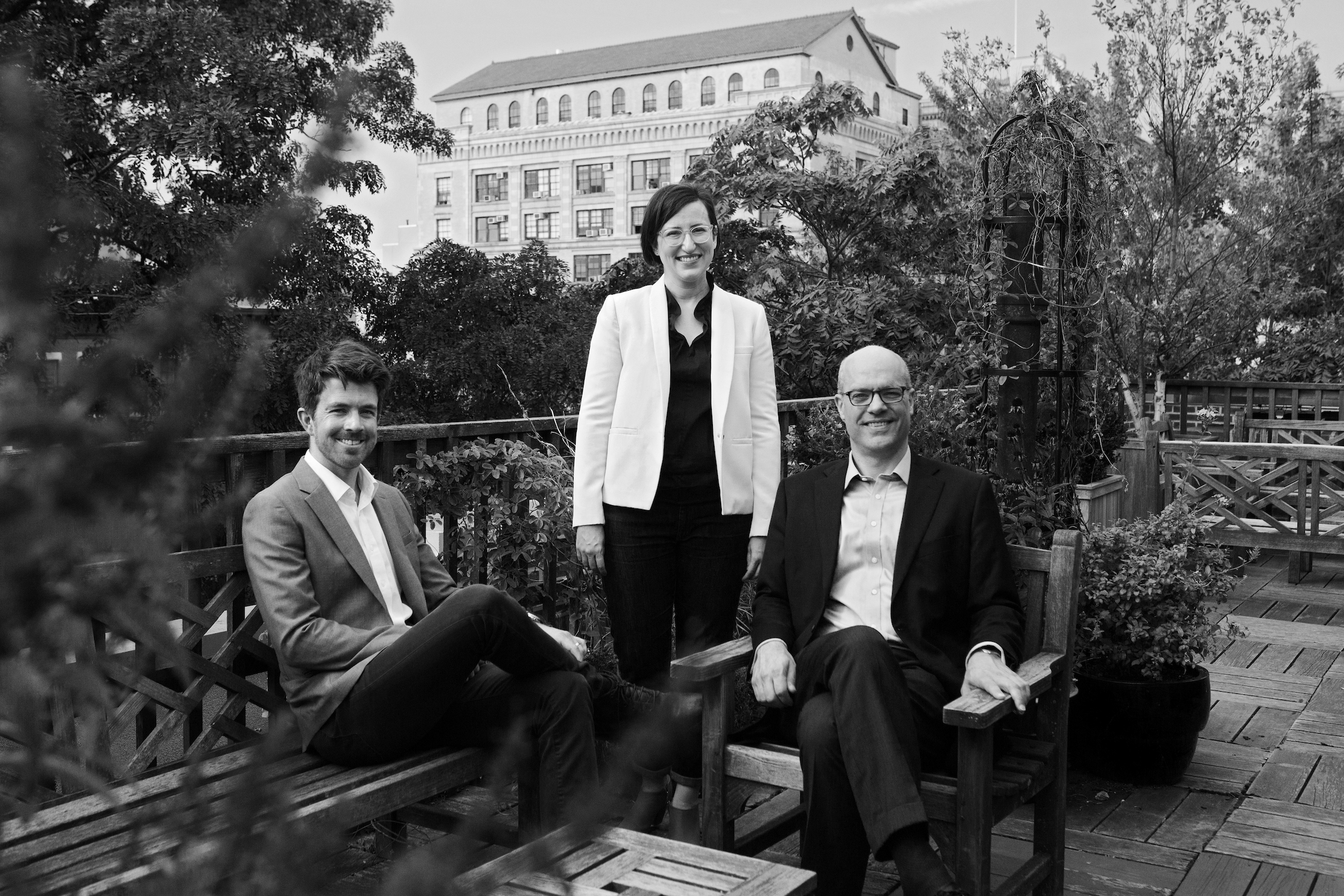 We are experts in measuring public opinion, using techniques both traditional and contemporary, and translating data and findings into actionable recommendations.
David brings thirty years of public opinion research and public affairs consulting experience to Hudson Pacific. Using this experience and expertise, he provides corporate and political leaders an objective perspective on their communications and reputation challenges, identifying opportunities and recommending strategies to help achieve their goals.
His work spans a range of industries, from energy to financial services, automotive and food and beverage. His public opinion research work is grounded in the fundamentals of political polling, having spent the first ten years of his career working with some of the pioneers in the industry, seven of those as part of the bipartisan Hart-Teeter polling team conducting the NBC News/Wall Street Journal Poll. Prior to Hudson Pacific, David was president for global research at Research+Data Insights, a research company owned by Hill+Knowlton Strategies, and a managing director of Public Strategies, Inc.
David is a graduate of Northwestern University, the University of Michigan Gerald R. Ford School of Public Policy and the University of Chicago Booth School of Business.
Drawing upon both traditional opinion research methodologies and innovative analytical tools, Amber works with clients to develop effective and efficient strategies for communicating with stakeholders. She has counseled corporate clients from a broad range of industries on how to best manage issues, reputational risk and crises. She has also designed research programs for industry associations, intergovernmental organizations and grant-making foundations.
Prior to founding Hudson Pacific, Amber led multi-national communications research and analytics engagements for Research+Data Insights, a research company owned by Hill+Knowlton Strategies. She began her career at Public Agenda, a public policy research organization founded by Daniel Yankelovich, the preeminent opinion researcher and social scientist, and former Secretary of State Cyrus Vance. Amber's public research findings have been covered by national media including The New York Times, The Washington Post and Bloomberg Businessweek. She currently serves on the executive council of the New York chapter of the American Association for Public Opinion Research (AAPOR).
Amber is a graduate of Vanderbilt University and the George Mason University School of Policy, Government and International Affairs.
Andrew applies his experience in politics and business to direct campaigns that blend research, digital and grassroots strategies. He oversees many of Hudson Pacific's most important client engagements, business, political and advocacy alike.
In 2017 Andrew was general consultant to the insurgent, grassroots campaign of LaToya Cantrell, the first woman mayor of New Orleans.
He considers his time as a field organizer for John Kerry's presidential campaign a formative experience. It taught him the best way to understand politics in America is at the community level.
Andrew's work at New York's leading business group during the financial crisis reinforced this view. It also revealed the complexity of leading and communicating across business and government sectors in an era of declining trust in institutions.
As a public affairs and political strategist he has honed a view of the traits the best-run campaigns share. These include a commitment to make decisions based on data, not intuition; the expertise to distill messages which move people at a values level; the tools and skill to reach audiences where they are, especially online; and the poise to separate problems du jour from crises.
Andrew is a graduate of Georgetown University and the Harvard Kennedy School.
You won't find any clients' logos on this page
We partner with some of the most admired companies, organizations and non-partisan causes, but as a matter of policy we do not publish their names or discuss the work we do for them. Why? Because our clients hire us to work for them – and them alone. We believe that if our clients succeed, so will we.
The only exceptions we make to this policy are to avoid possible conflicts of interest. We will only work with one client from a particular industry, but if there is potential for even the slightest overlap, our current client is consulted first.
And when we need a reference for a prospective client, we ask for one.
Contact us
We'd love to hear from you.